Charlotte, NC Roofing
We're Committed To Providing Quality Roofing Services Throughout North Carolina and South Carolina.
Are you searching for a professional roofing company in Charlotte, NC? Look no further than Liberty Roofworks. We work with you to deliver affordable roofing solutions, such as roof repair, replacement, siding, storm damage restoration, and much more. Liberty Roofworks is a family owned and operated roofing firm local to Charlotte, NC dedicated to client satisfaction. The Better Business Bureau has awarded us with an A+ rating, since we enjoy what we do and stand behind all work with the best guarantees.
At Liberty Roofworks, our customers are our number one priority at all times, and we go the extra mile to make sure you're totally satisfied with your roof results, whether it is a minor roof repair or major roof replacement. We're one of the few roofing firms that understands the difficulties a leaking roof brings to you emotionally and financially. No one wants to see their home damaged and this is why we act quickly to fix your house. From repair to replacement, you can trust us to do it better than anyone else in Charlotte, NC. Get started with a free roofing inspection and estimate now by calling 704-463-8177.
For nearly two decades, Liberty Roofworks has been providing customers throughout the Charlotte area with roofing and exterior remodeling services to safeguard, enhance, and beautify our client's homes.
Our brand promise is to deliver world-class customer service at an affordable price. Rely on us at your roofing company in Charlotte, NC.
When your roof must be repaired or replaced, we believe you ought to have the very best, and that's what we guarantee when you work with our staff. Carrying a full line of products and accessories from all the major roofing manufacturers, our standard is perfection and we do everything possible to make sure that your results reflect that.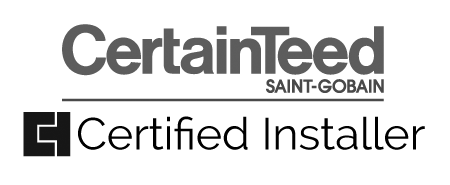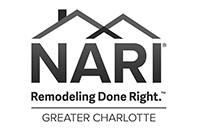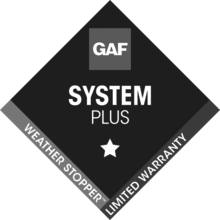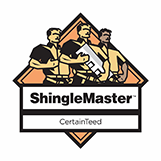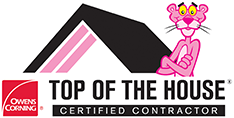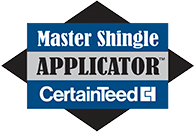 Our Services
When your roof must be repaired or replaced, we believe you ought to have the very best, and that's what we guarantee when you work with our staff. Carrying a full line of products and accessories from all the major roofing manufacturers, our standard is perfection and we do everything possible to make sure that your results reflect that.
Residential Roofing
We assist Charlotte, NC area homeowners with all their roofing needs. Whether it's a repair or replacement that's needed we're here to help
Commercial Roofing
We offer a full line of comprehensive roofing solutions for commercial, industrial and multi-family properties in Charlotte.
Roof Replacement
If repair is no longer an option, we provide award-winning products, service & worry-free roof replacement solutions.
Storm Damage Restoration
Charlotte storms take a toll on your roof. We're experts in restoring damaged roofs. We will guide you A to Z through the roofing restoration process.
Insurance Claims Assistance
Is your roof damaged? We work alongside you and your insurance carrier to fully restore your roof quickly and efficiently.
Siding
Makeover your Charlotte home's exterior siding with top quality products and expert installation. We also perform siding repairs.
Customer Testimonials
Tarsheika Conner
I was very fortunate to locate Liberty Roofworks after calling multiple companies. They responded quickly, were very professional, friendly, and provided excellent customer service. I have been disappointed several times in my search for a company to repair my roof until I can across Liberty Roofworks. They exceeded my expectations and were efficient. I'm a very satisfied customer. I would highly recommend them for roof repairs and replacements.
Abby Hyde
Jesse is top notch! Not only was he super responsive, but he was also able to quickly come out to assess our roof leak, pinpoint the issue and then fix it all within a 24hour window. Highly recommend Liberty Roofworks for any roofing need.
John Cann
Jesse came to my house to inspect my leaky garage ceiling. He was prompt, responsive, and very flexible. He was honest and revealed that the ceiling would be totally fine moving forward and did not even charge for the assessment. I would recommend Liberty highly.
Harper Hicks
Reasonable price, quality work, very responsive, and good people. Would definitely recommend them to a friend.
Rose Broyles
Great company. Friendly and efficient workers. I plan on using them sometime in the future for more upgrades on my home. I highly recommend Liberty Roofworks to anyone who needs home repairs or just wants to ungrade there home
Mark Allen
Great response time, very professional and inspected again after repair and found another critical issue not related to original repair, thank goodness! Highly recommend Liberty Roofworks.
HIRE ROOFING EXPERTS YOU CAN TRUST
SCHEDULE YOUR FREE ROOF INSPECTION TODAY!
(704) 463-8177
Why Homeowners Should Choose Liberty Roofworks as their Roofing Contractor in Charlotte
Charlotte Roofing For 12 Years and Counting
With over 12 years of experience working on homes in and around Charlotte, NC We have become known for our quality products, obsession with customer service, and attention to detail on every project. When things don't go as planned, our team runs towards the problem, instead of away from it. It's this steadfast loyalty and dogged determination that have culminated in a rich culture of knowledge, tenure and experience. Whether you need a simple roof repair, full roof replacement, new siding, or a roof diagnostic inspection, every member of our team has the ability and expertise to deliver immediate results. When you work with Liberty Roofworks you are dealing with seasoned pros who take great pride in what we do for you.
A Charlotte Local & Family Owned Business
When you have problems with your roof in Charlotte, you can rely on us to deliver results and give you all the latest information you need to quickly see what all your options are. We are not storm chasers, here one day and gone the next. We are local, our families are members of this community, our children go to school together and we will always be right here for you. We treat you the way we want to be treated. We have a saying at Liberty, "You'll be happy when we are done, if you are not happy, we are not done."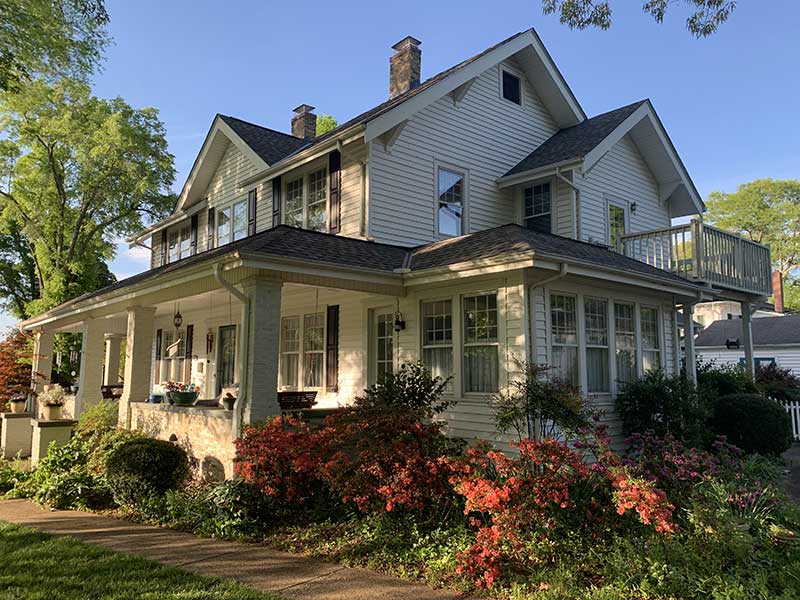 Our customers are our top priority, quality service is not simply a catch phrase to us, it's our very purpose. As your trusted roofing partner, we will always serve you first. Our dedication to our customers has been unparalleled in the Charlotte, NC area since 2008. We are grateful and truly humbled by your desire to work with us.
Because World-Class Customer Service is at the core of all we do at Liberty Roofworks, you will immediately recognize you are in good hands. When you have a friend in the roofing business you know that we are always here for you. We're only a phone call away and will always act quickly to provide any post-job service or maintenance as your reliable roofing company in Charlotte, NC.