Storm damage can never come at a convenient time. Whether it is damage related to the weather or an old branch falling on your roof, it is important to take care of it right away. It can be stressful at times trying to navigate roof repair as for some it can seem confusing. In reality, though, it's a pretty straightforward process and with the right roofing company, you will feel taken care of and in good hands.
This article is all about storm-related roof damage. We will cover an array of things ranging from potential causes of damage to what to do when damage is discovered. By the end of this article, you should feel more informed about storm damage and what to do if you find yourself dealing with it.
What can storm damage look like?
Storm damage can be noticeable in many ways such as missing or curling shingles, leaks or holes in your roof, or even indents on shingles or metal roofs. Hail is known for leaving indents that over time affect the durability and lifetime of your roof. Heavy rainfall, snow, ice dams, and high winds all are elements that can potentially damage your roof which is why it's important to have your roof inspected every year.
What to do if you have storm damage
If you notice or believe that your roof has storm damage do not panic. The first thing you will want to do is call your homeowner's insurance company and give them a detailed description of your situation. After informing your insurance company they will most likely have you either find your own roofer to look at your roof or they will send out an insurance adjuster to do it themselves. There is no telling which routes your homeowner's insurance company will go as they are all different.
If you are told to find your own roofer to perform an inspection, during the inspection it is important that the roofer you hired documents all findings related to damage via photos and ideally a written description. This documentation will be sent to your insurance company and serve as a voucher/confirmation that your report was accurate. Once an insurance company sees the evidence they will likely send out an adjuster from their company to perform their own inspection. 
Some insurance companies skip right to sending out their own adjuster which can speed up the process a bit. Either way, your roof has to be inspected one way or another for your insurance claim to be approved so you can start repairing the damage. One thing to remember is to never sign any paperwork prior to your insurance claim getting approved. Any company that tries to get you to sign ahead of time should be avoided as it is unprofessional and overall immoral.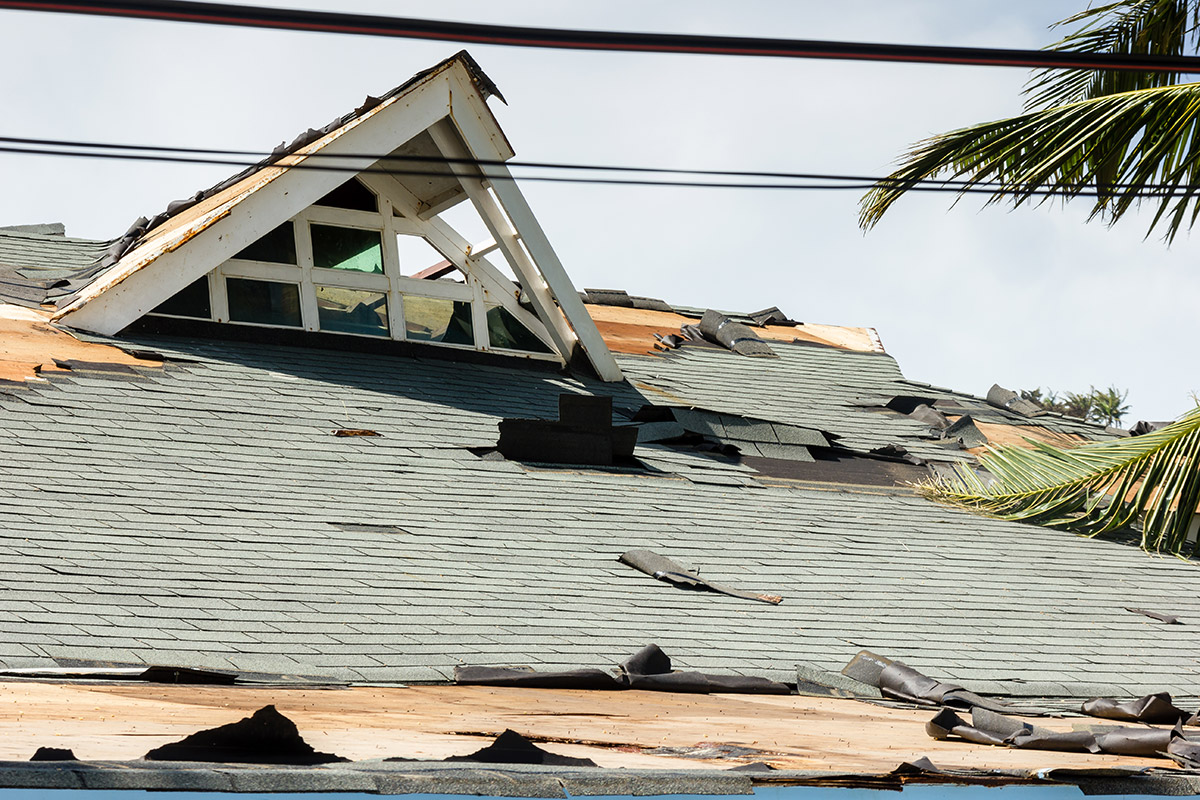 My claim was approved, now what?
The worst part is now over with. Once your claim gets approved most of the time you get to pick what roofing company you want to complete the repairs needed. Budget isn't really an issue here as most insurance companies will decide the price for your replacement or repairs. What you do want to look for in a roofing company that has lots of experience, good reviews online, and licensed and insured contractors. 
We also strongly recommended picking a roofing company that is familiar with insurance claims and has worked with them before. Roofers with prior insurance claim experience understand the process and can read the claim correctly. They also become part of your team and can help fight for you to make sure you are given an accurate insurance estimate that will allow you to fully repair your roof.
You also want to be sure that the roofing company you are in contact with is a local business and has experience working within your area. There are a lot of good roofing companies out there that take their job seriously and work to please the client, but sadly not all are like that. There are roofing companies out there that travel from area to area and even state to state where bad storms took place looking for work. These companies are very good at persuading and manipulating people into hiring them assuring that they are making the right decision while in reality, they do a rushed job that ends up needing to be replaced shortly after and costs you money out of pocket in the long run. Companies like these try to profit off of people's unfortunate situations and should be avoided at all costs.
Wrapping it up
Having a damaged roof is never fun, but the process does not need to be a stressful one. The right roofing company will take care of you and have your best interest in mind while negotiating with your insurance and repairing your damaged roof.
We hope that this article was helpful and answered a lot of your questions. If there are a few key things you should take away from this, it's to always call your homeowner's insurance company first, never sign any paperwork until your claim is approved, and work with a local roofing company that ideally has experience working with insurance claims.
We are here to help!
We at Liberty Roofworks have over two decades of roofing experience and are no strangers to dealing with insurance claims. We do our best to work with each of our customers through the whole process and can assist with filing insurance claims if needed. We pride ourselves on our customer service and roofing skills and do everything we can to make the process as stress-free for you as possible.
Are you in need of a roofing company to repair your damaged roof? We got you covered! Contact us today and we will send out one of our professional and experienced roofers to perform an inspection and discuss your options with you as well as document all of the findings. 
Frequently Asked Questions
We just threw a lot of information about storm damage repair at you and it's normal to have more questions. Here are some of the most common questions we get asked about storm damages and our answers. Is your question still not answered? Please contact us and we will be happy to answer it for you personally.
You also may want to check out our Learning Hub where we post new roofing-related content every week. We have several other articles on there about damaged roof repairs and the insurance claim process that would be very beneficial! 
Q: Can you repair a roof without having to get it replaced?
A:  It depends on the situation. Some damage is too severe and requires a full replacement. However, it is possible that a roof can be repaired without being replaced as long as the damage is not too severe.
Q: I had a bad storm, what type of roof damage should I look for?
A: If you just experienced a bad storm you should look for any signs of cracked, broken, curling, or missing shingles. You should also look for any dents, bubbling, and cracks. All of these are signs of roof damage.
Q: Can I put off having my roof repaired for a while?
A: While we know it may be inconvenient, we never suggest waiting to repair a damaged roof. Once it is present, damage never gets better. Fixing it early on is the key to making sure it doesn't get worse and affect other parts of your roof or home which will cost you even more money to fix. It is best to take care of any roof damage as soon as possible.
Q: Will filing an insurance claim raise my insurance rates?
A: No it should not. If you are filing an insurance claim due to weather damage your rate will not be impacted as the damage was out of your control. The only way your rates may be raised is if the insurance company chooses to increase the rate of the whole neighborhood/area if it is greatly impacted by a storm.
Q: Should I get more than one estimate while picking a roofing contractor for my claim?
A: If this was any other circumstance we would say yes. However, while dealing with homeowners insurance you never want to get multiple estimates. Insurance companies are businesses and at the end of the day, they want money. If you present them with five different roofing estimates they will most likely accept the lowest offer and that is what you are left to work with. It is best to make the decision yourself and present your insurance company with the roofer of your choice.
Q: What happens if my insurance claim gets denied?
A: If your claim gets denied there are several other routes you can go about it. The best option is to get a second opinion from a public adjuster who can accurately and unbiasedly assess your situation and hopefully make the situation right.