A roof is an important part of a home, but they are an expensive and necessary investment. When it comes to residential roofing, you don't want to cut corners completely for both safety and efficiency reasons. However, there are some things that can be done to help save some money without ruining your investment.
We understand that a new roof may be out of people's budget at the time. That's why we do our very best to work with each client to make their roof replacement affordable yet safe and of quality.
It's common for the more expensive options to be advertised so much that homeowners aren't even aware of the options and flexibility available with getting a new roof. That is why we wanted to touch on this topic and inform you more about ways you can save some money on your roof replacement.
If it's too good to be true it probably is
Before we dive into this article we wanted to talk about this briefly. There are some things with roofing that cannot be avoided or changed. In fact, if they are, this can cost you more money in the long run. Roofing that is done incorrectly or as a rushed job will result in damage over time that will need repair and you will spend more money than you would have initially had it been done right the first time.
There are lots of reputable contractors out there that will gladly work with you cost-wise while also providing a safe and quality roof replacement. However, there are some out there who will not and it is important to know the red flags. If a roofer gives you an outrageously cheap price or offers to cut a lot of corners during the installation process, they should be avoided.
Just like with any roofing job, we strongly recommend getting two or more opinions before working with a company. As always, we also recommended only working with licensed, experienced, and certified roofers to ensure a proper installation.
Nail-over roof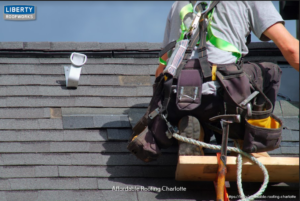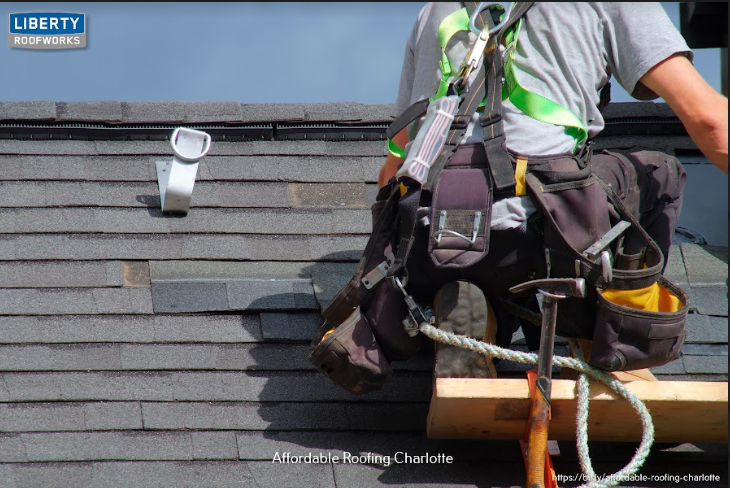 A nail-over roof is one option for those who are looking to save money. A nail-over roof is where new shingles are nailed down over the existing ones. This option allows you to avoid any clean-up fees and additional labor charges. However, a nail-over roof will not be an option for everyone.
In order for a nail-over roof to be installed, the existing shingles must still be in good condition or in other words without any damage. Roofs that have a lot of bumps or flashing may not be ideal for this option. To know if your roof is a candidate for a nail-over we suggest having an experienced roofing professional come and perform an inspection.
Affordable materials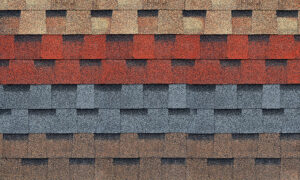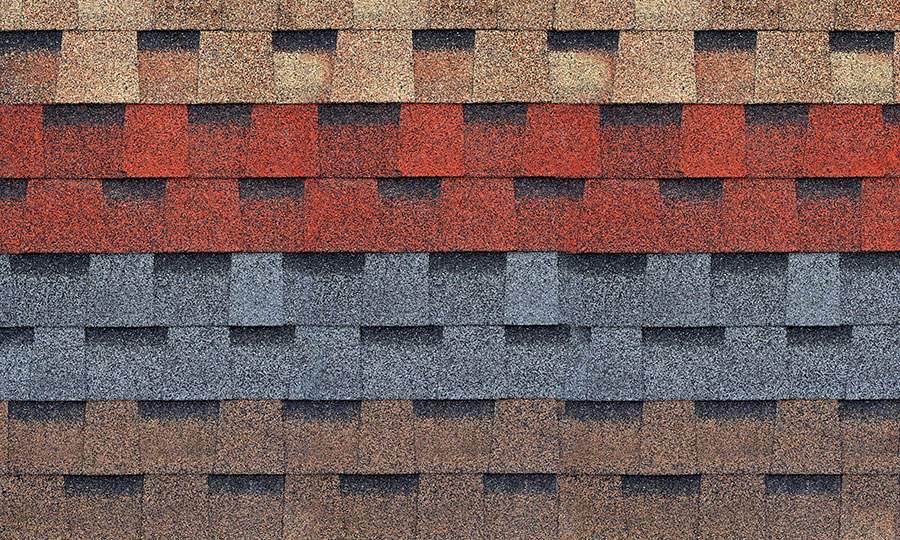 If a nail-over roof doesn't work for your home or you want to avoid it, you could always go with a 3-tab shingle roof. Asphalt shingle roofs are the most common types of roofs among residential houses and the 3-tab shingle is the most affordable option.
These shingles consist of 3 tabs or shingles on each strip and get laid flat along your roof leaving a clean and simple look. When cared for properly, 3-tab shingle roofs can last up to 20 years or so. Regardless of the type of shingles you use, asphalt roofs do require some annual maintenance.
We suggest scheduling a roof inspection once or twice a year to make sure there is no damage and to prevent any additional damage from occurring. Roofing inspections can help identify and take care of issues before they get worse, saving you money and stress in the long run.
Get multiple quotes
We touched on this a bit earlier more for the safety aspect, but getting multiple quotes can save you money in a different way. One professional and experienced roofing company may just cost more than another, whether that be for labor prices or additional fees. It never hurts to get a couple of opinions and can save you some money in the end.
Check your insurance policy
Your homeowner's insurance policy very well may cover some roof damages or replacement needs from things like storm damage. It is worth it to take a look and call your insurance company to discuss your options. If you recently moved and notice damage on a newly installed roof we also suggest looking at your home warranty. Unless your roof is damaged due to neglect or lack of care, a lot of the time these things can help.
Know what you want
When looking into getting a new roof we strongly suggest educating yourself first. There are so many resources online, including our blog, that help homeowners better understand their options. We recommended deciding ahead of time which roofing materials would work best for your home, price range, and the area you live in along with any additional features or work you need to be done.
Having a strong idea of what you want and what is recommended ahead of time can help lessen the chances of you being scammed or agreeing to something you don't want. It is however still important to have a roofing professional inspect your roof to make sure that what you want is possible for your home. Overall, the more informed you are on roofing the better. A new roof is a big deal and it is worth it to know exactly what you are purchasing.
Choose a time when roofers aren't busy
This last tip is one that can be hit or miss, but is still worth a try! Roofers tend to be at their busiest during the warmer months, but during the early spring or very end of winter, business is slow. Typically roofers give lower estimates during these slow months which can save you some money.
Do note that weather can affect the materials and installation process so be conscious of that and ask your roofer about what's possible. Also, look out for coupons! Roofers release coupons or deals online from time to time for a discount on their services. 
We are here to help!
Getting a new roof doesn't always have to break the bank, and there is nothing wrong with going the traditional asphalt roof route. You also don't have to cut necessary corners to bring the price down.  As long as you work with a reputable roofing company, you can still have a nice clean looking roof at a lower price. Don't be afraid to ask questions either. Getting a roofer's opinion never hurts and who knows, they might be able to help you out with the price. 
At Liberty Roofworks we do our very best to work with our clients to achieve an affordable yet aesthetic and efficient roof. For almost two decades now we have been taking on roofing projects big and small. If you or someone you know is interested in getting a new roof we are here to help. Contact us with any questions you may have or to schedule an inspection to discuss your options and assess your current roof. 
Frequently asked questions
We just gave you a bunch of information and it's normal to have some questions. Here are some common questions we get asked along with our answers. Is your question not on this list? Please contact us and we will be more than happy to answer.
Q: Can I replace my roof myself?
A: Could you? Yes, technically. Do we recommend it? Absolutely not. Roofing is dangerous and unless you have the proper equipment and experience, you can cause damage to your home resulting in expensive repairs. It is always best to let a licensed and experienced roofer handle all roof work. 
Q: What is the best season to replace my roof?
A: While roof replacement is possible in all seasons, the Fall is the most ideal time. During the Fall you typically experience less harsh weather such as snow or extreme heat making it easier on the roofers and materials.
Q: Can I pay monthly for a new roof?
A: It depends on what roofing company you work with. Some roofers offer payment plans while others do not. We suggest calling the companies you are interested in working with to learn what their payment options are.
Q: What type of roof is the cheapest to install?
A: Asphalt shingle roofs, specifically 3-tab shingles are the cheapest to install. If you are looking for a cost-friendly roof that still looks aesthetically pleasing and lasts for a while, 3-tab shingles are perfect.
Q: Can I keep having nail-over roofs installed?
A: No, there is a limit. Most states have a 2-layer maximum though not all homes follow that practice. Having too many nail-over layers prevents roofers from being able to inspect your roof decking, meaning you won't know if you have damage. We do not recommend going over the 2-layer limit.
Want to learn more about roofing? Head on over to our Learning Hub where we post frequent informative content all about residential roofing.