Every day people and homeowners are often under the assumption that roofing is more simple than it is. There are actually a lot of different components to roofing ranging from inspections to repairs and installations, and even what types of roofing material used.
With there being so many different types of roofing materials available, it can be confusing trying to figure out which one would be best for your new roof. Roofing materials can impact the price as well as the quality of your roof amongst other things. Today, we will be talking about some different types of roofing materials and what homes they would suit best. By the end of this article, you should have a better idea of what materials would be best for your home specifically.
How many years would you like your roof to last?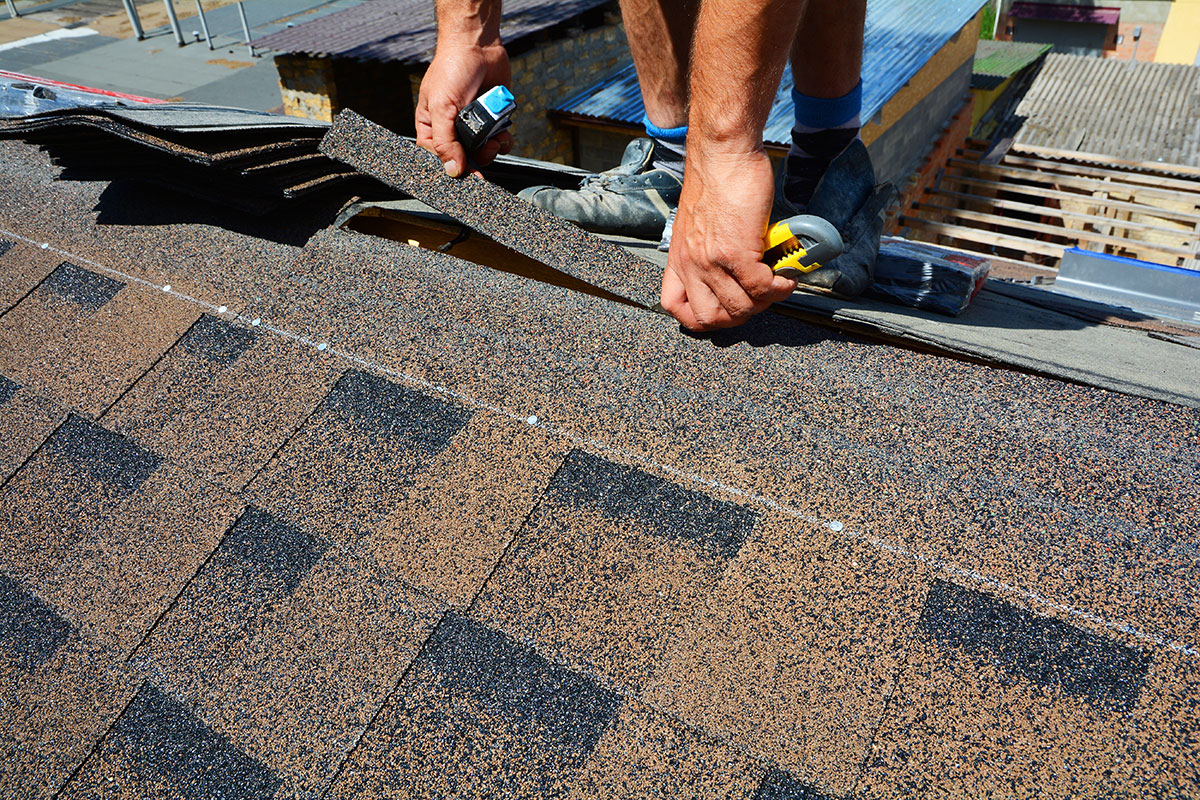 There are a lot of different factors to keep in mind when deciding on what roofing material to use, and the expected roof life is one of them. When it comes to residential roofing, asphalt shingles are hands down the most popular roofing material option. Asphalt shingle roofs can last anywhere from 20 to 30 years when properly maintained.
Some more expensive and less common roofing materials such as cedar or composite shingle roofs can last anywhere from 30 to 50 years. Roofing is an investment and you really do get what you pay for. If you are looking for a long-lasting roof, then an asphalt shingle roof may not be the best choice for you. If you are looking for a roof that can last up to 100 years without being replaced, then a slate roof is a great option.
We just want to quickly mention that these time ranges are averages for these types of roofs. Some roofs last longer than others. While some things such as natural disasters are out of our control, with routine maintenance and care, you can expect your roof to come close to these averages.
Knowing what your budget is
As we mentioned before, roofing is expensive and you get what you paid for. We completely understand that not everyone is always in the best position to drop a substantial amount of money on a brand new roof. If you are one of these people, we definitely recommend an asphalt shingle roof. Not only are they the most popular roof types, but they are the most affordable and will still last at least a good 20 years before needing replacement.
The folks with larger budgets will have a broader selection of materials to choose from. Aside from asphalt shingle roofs, there are slate, metal, and several other types you can choose from. Each roofing material has its own set of perks which is why it is important to do your own research prior to committing to a material.
To help give you some price ideas, architectural asphalt shingles can cost anywhere from around $5 to $8.50 per square foot. This is considered to be the most affordable roofing option as of now. Alternative materials such as standing seam metal roofs or slate roofs can cost anywhere from 3 to 10 times more than the price of asphalt shingles. It is worth spending a bit more and making the investment on your roof if you have the money as you will likely see better results in the long run. However, it is not crucial enough that it is worth going broke over. With all of the different materials available and contractors out there, you will have no problems finding a solution that works best for you.
Are you prioritizing looks?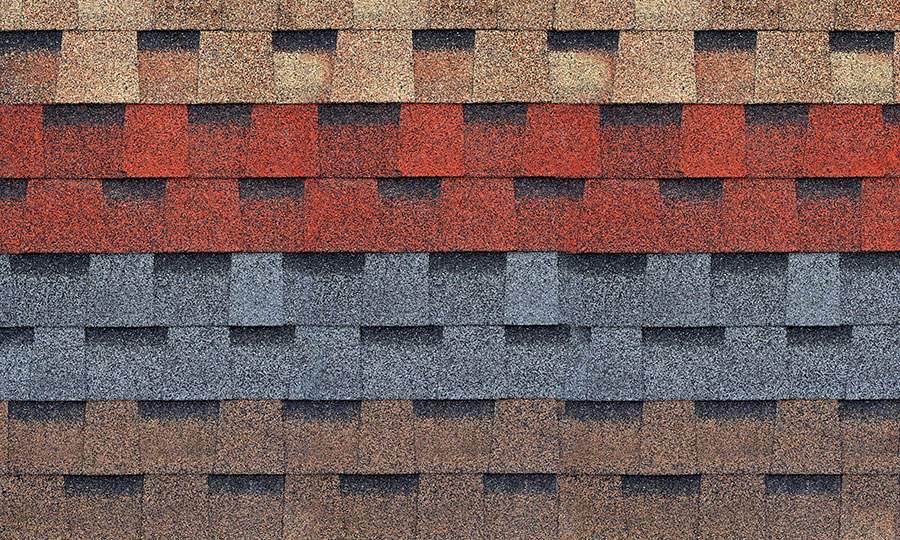 How important is curb appeal to you? For those who don't know, curb appeal is essentially the overall attractiveness of a home when viewed from the street. While your home is important to you, some people don't prioritize curb appeal and that is 100% okay. On the other hand, some people take curb appeal very seriously and will make it a priority on any home decision which is also fine.
A new roof will be noticeable and make your home look great regardless, but if curb appeal is something you feel strongly about then you definitely have some options. If you want your home to stand out among a sea full of architectural asphalt shingles, then you may want to consider a metal, luxury shingle, or even a slate roof. These roofs are less common and oftentimes can be customizable to make your home stand out even more.
It is important to mention that when it comes to roofing, a higher curb appeal often translates to more money spent. This has to do with the materials used along with the installation processes for each material. If curb appeal is important to you then the extra money is worth it and you will love your home even more.
Wrapping it up
When it comes to selecting a roofing material there is a lot to consider. While it's important to keep in mind the lifespan of your roof, price, and curb appeal, there are other things too such as climate. Some roof types do better in an area with extremely high heat than others. Some roofs are better with snow or frequent heavy rain than others. The point is, it's important to do your research and never be afraid to ask questions.
We hope that this article helped you learn more about what to keep in mind when looking at roofing materials. We always stress the importance of doing your own research before working with a company or making decisions which is why we release articles like these.
If you found this to be helpful then you may want to consider checking out our Learning Hub. We do our best to post new content weekly to help keep others informed on the roofing industry so that they can make the best decisions for their homes.
We are here to help!
We just threw a bunch of information at you and we understand that this may be confusing. At Liberty Roofworks we do our best to work with each customer individually and let them know what all of their options are. We then work with them to come up with a plan and of course answer any questions they may have along the way.
Are you in need of any roof work? With over 20 years of professional roofing experience under our belts, we are equipped to handle any of your roofing needs. If you contact us we will be happy to send out one of our licensed and experienced roofers to perform an inspection and talk about the next steps with you. Whether you are in need of a repair, replacement, or routine maintenance, we got you covered.
Frequently Asked Questions
It's normal to have some questions and we are more than happy to answer them! Here are some of the most commonly asked questions we receive regarding choosing a roofing material for a replacement. Is your question still not answered? Contact us and we will answer it for you directly!
Q: What is the most affordable roofing material?
A: Asphalt shingles are by far the most affordable roofing material and the most commonly used among residential homes.
Q: What types of shingles last the longest?
A: The two longest-lasting shingles are tile and slate. These shingles can last up to 100 years when properly cared for and installed correctly. While these shingles do last a long time, they also cost much more than other materials such as asphalt.
Q: Is there an ideal time to replace a roof?
A: When it comes to seasons, the Fall would be the best time since there is a lower chance of extreme weather occurring. However, a roof can technically be replaced at any time when weather permits.
Q: Does the color of my shingles matter?
A: If you are asking in regards to a home's curb appeal, then no. As a homeowner, you should go with what you like. Roofs are expensive so make sure you are happy with the turnout. There is something to say about light and dark shingles though as light shingles tend to be better in warm areas since they better deflect the sun. Dark shingles on the other hand are better for colder areas since they absorb some of the heat and can aid in melting snow or ice that can accumulate.
Q: How long does it take to install a new roof?
A: Typically a new roof can take anywhere from 3 to 5 or so days to install. This time may be increased depending on weather or other factors.
Q: What is the most popular roof color?
A: The most common roof colors tend to be various shades of blacks, browns, and grays. Red is also a more popular option. It is best to stick to these neutral colors if you are looking to match your home. However, anything is possible! Go with what you like the most.